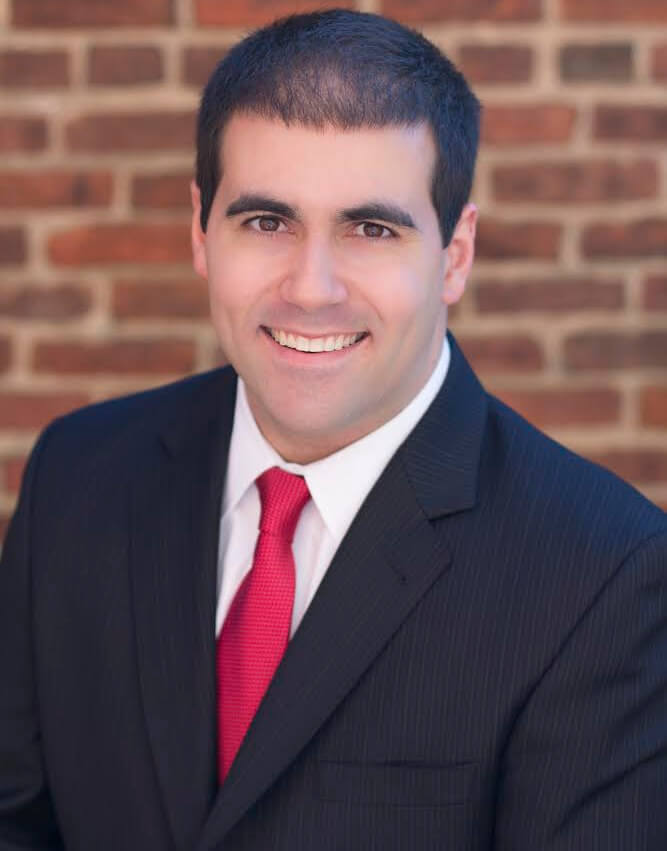 JOE OLIVERI
PARTNER
---
Joe is a seasoned and accomplished litigator—and feared advocate—whose practice focuses primarily on complex litigation and defamation at the trial and appellate levels and advising clients facing high-profile reputational attacks. He has represented clients, including numerous Fortune 500 companies, in a wide variety of matters involving defamation, class actions, constitutional law, antitrust law, environmental law and toxic torts, bankruptcy, securities law, fraud, contract disputes, and trade secrets.
Joe has extensive experience in both federal and state trial and appellate courts. Joe regularly represents clients facing high-profile reputational attacks and leads complex, multi-million-dollar lawsuits on their behalf. He fearlessly takes on major media companies and conglomerates, working tirelessly to hold an increasingly brazen media to account for its actions and to achieve victory after victory for his clients. As just one example, Joe represented Nicole Eramo in her successful defamation lawsuit against Rolling Stone magazine regarding the now-discredited viral article "A Rape on Campus" that falsely reported the purported cover-up of an alleged gang rape at the University of Virginia—and achieved a multi-million-dollar jury verdict for his client.
Drawing on his experience as a law clerk on the U.S. Court of Appeals for the Fifth Circuit, Joe has also led numerous successful appeals for clients before federal and state appellate courts, including the U.S. Supreme Court, the U.S. Circuit Courts of Appeals, and Supreme Court of Virginia. Joe regularly leads appeals that not only present novel legal questions, but cause appellate courts to re-examine constitutional questions and defenses asserted by his adversaries. As just one example, Joe achieved a major, highly-publicized victory against The New York Times for former Governor Sarah Palin in the U.S. Court of Appeals for the Second Circuit arising out of a defamatory editorial.
Joe's groundbreaking victories for his clients are also numerous outside of litigation. In fact, many of Joe's biggest accomplishments are behind-the-scenes victories. Joe has kept untold clients out of the headlines, killing numerous false stories, exposés, and even books before they were published. And Joe has secured for clients many dozens of retractions and corrections from major media outlets, including the Associated Press, Huffington Post, Daily Mail, Slate, Yahoo! News, and the New York Daily News, among others.
Joe has also maintained an active pro bono practice, including having represented numerous religious institutions as amici in support of the successful petitioners in the U.S. Supreme Court's landmark religious freedom case, Hosanna-Tabor Evangelical Lutheran Church & School v. EEOC, 565 U.S. 171 (2012). Joe also worked closely with the Legal Aid Society of the District of Columbia in launching the first legal clinic in Southwest DC offering free legal services. He has received multiple pro bono service awards for his work.
As testament to Joe's successes in high-stakes cases, Joe has been recognized by the National Law Journal as a Plaintiffs' Lawyer Trailblazer and has been named a "Rising Star" by Super Lawyers magazine for eight consecutive years, in commercial litigation (2014) and business litigation (2015 through 2021). Joe has also served as an Adjunct Professor at The George Washington University Law School, teaching Scholarly Writing.
Prior to joining Clare Locke in 2014, Joe was a litigation partner at Kirkland & Ellis LLP, one of the nation's premier law firms, where he represented clients in complex civil litigation in federal and state courts across the country.
ADMISSIONS
Commonwealth of Virginia
District of Columbia
State of Tennessee
United States Court of Appeals for the Second Circuit
United States Court of Appeals for the Fourth Circuit
United States Court of Appeals for the Ninth Circuit
United States Court of Appeals for the Eleventh Circuit
United States Court of Appeals for the District of Columbia Circuit
United States District Court for the Eastern District of Virginia
United States District Court for the Western District of Virginia
United States District Court for the District of Columbia
United States District Court for the Eastern District of North Carolina
TEACHING
Professorial Lecturer in Law, Scholarly Writing, The George Washington University Law School, 2009 – 2013
Professorial Lecturer in Law, Advanced Field Placement, The George Washington University Law School, 2018 – 2019
PUBLICATIONS
Converse-Erie: The Key to Federalism in an Increasingly Administrative State, 76 Geo. Wash. L. Rev. 1372 (2008)
Foreign Military Sales: Contract Disputes Act Jurisdiction and Third-Party Beneficiary Issues, 37 Pub. Cont. L.J. 923 (2008) (co-author)
EDUCATION
---
The George Washington University Law School J.D., with Highest Honors, 2008
Order of the Coif
Managing Editor, The George Washington Law Review
Harvard University, A.B.,
magna cum laude, Government, 2005
Phi Beta Kappa
John Harvard Scholar
EXPERIENCE
---
Partner, Kirkland & Ellis LLP, 2014
Associate, Kirkland & Ellis LLP, 2009-2014
Law Clerk, The Hon. Edward C. Prado, U.S. Court of Appeals for the Fifth Circuit,
2008-2009
ACCOLADES
---